Japan: Koya-san & Kumano Kodo Trek
Booking Dates
07/02/2023 through 10/30/2024
Travel Dates
07/02/2023 through 11/02/2024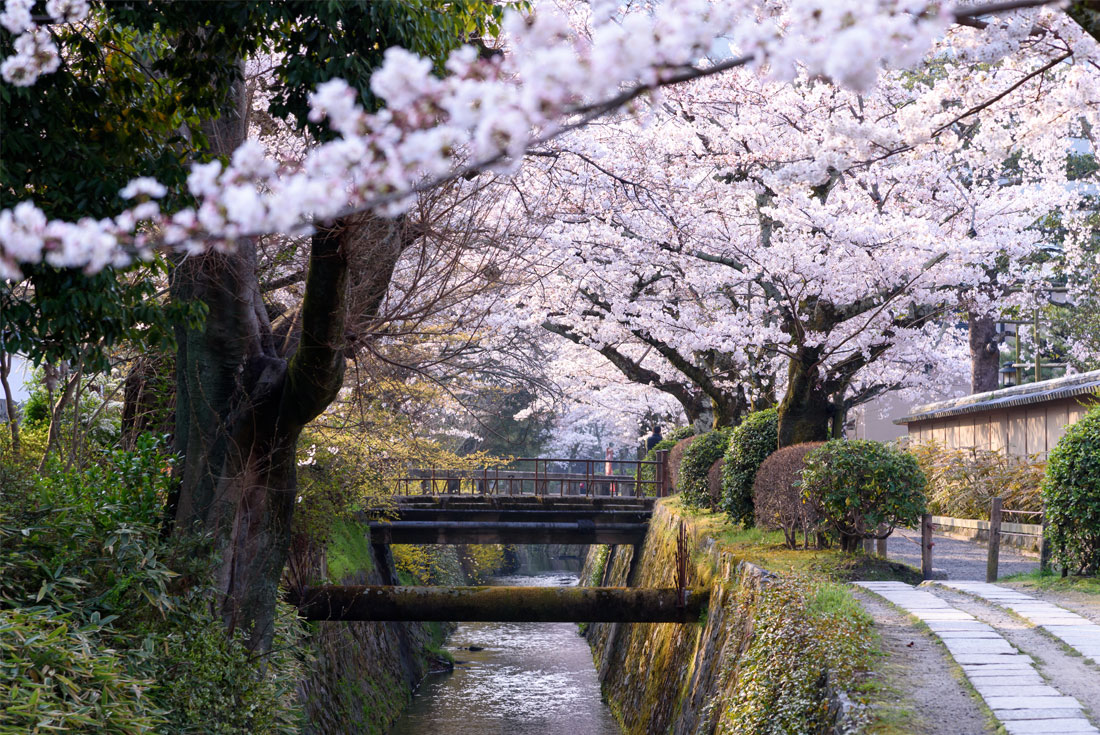 Japan: Koya-san & Kumano Kodo Trek

Stray off the tourist trail with an eight-day trekking adventure on some of the ancient pilgrim routes in Japan. The Koya-san and Kumano Kodo treks take you deep through the wilderness and into the mountainous landscapes of Honshu, as well as provide insight into the strong connection with past and present pilgrims hiking these historic routes. Along the way, stop by peaceful temples and tranquil monasteries, soak in traditional onsen and discover the cultural hubs of Kyoto and Osaka. This small-group adventure will give you both a physical and cultural workout around the best of enchanting Japan.

Activities
Kyoto – Shimogamo Shrine
Kyoto – Path of Philosophy (Tetsugaku-no-Michi)
Kyoto – Ginkaku-ji (Silver Pavilion)
Kyoto – Mt. Daimonji-yama hike
Koya-san – Koya-san Choishi Michi trail
Koya-san – Okuno-in Mausoleum
Kumano Kodo – Kumano Hongu Taisha
Kumano Kudo – Hiking
Kumano Kudo – Hiking
Osaka – Dotombori District walking tour
Kii Katsuura – Tuna Market
Highlights
Explore Kyoto on a couple of nearby hikes for a different perspective on the life and culture in this notable city, as well as visiting some sites of natural and religious significance.
Experience two of the main religions in Japan – Buddhism and Shintoism – by following the footsteps of ancient pilgrims on their quest for faith along the Koya-san and Kumano Kodo trails.
Discover two of the major cultural hubs of Japan on foot, walking the Philosopher's Path in Kyoto and strolling through the Dotombori district in Osaka.
Join in on the morning prayers and share a traditional shojin ryori (Buddhist vegetarian) meal during an overnight temple stay in Koya-san, deep in mountainous Wakayama prefecture.
Soak in an ancient onsen after a day of trekking in Yunomine – there's no better way in Japan to relax and rejuvenate, as well as understand local cultures, than in the natural mineral waters of a hot spring.
| Day | Description | View All |
| --- | --- | --- |
| Day 1 | Kyoto | Details |
| Day 2 | Kyoto (Hiking) | Details |
| Day 3 | Koya-san (Hiking) | Details |
| Day 4 | Yunomine | Details |
| Day 5 | Kumano Kodo to Koguchi (Hiking) | Details |
| Day 6 | Kumano Kodo to Kii Katsuura (Hiking) | Details |
| Day 7 | Osaka | Details |
| Day 8 | Osaka | Details |